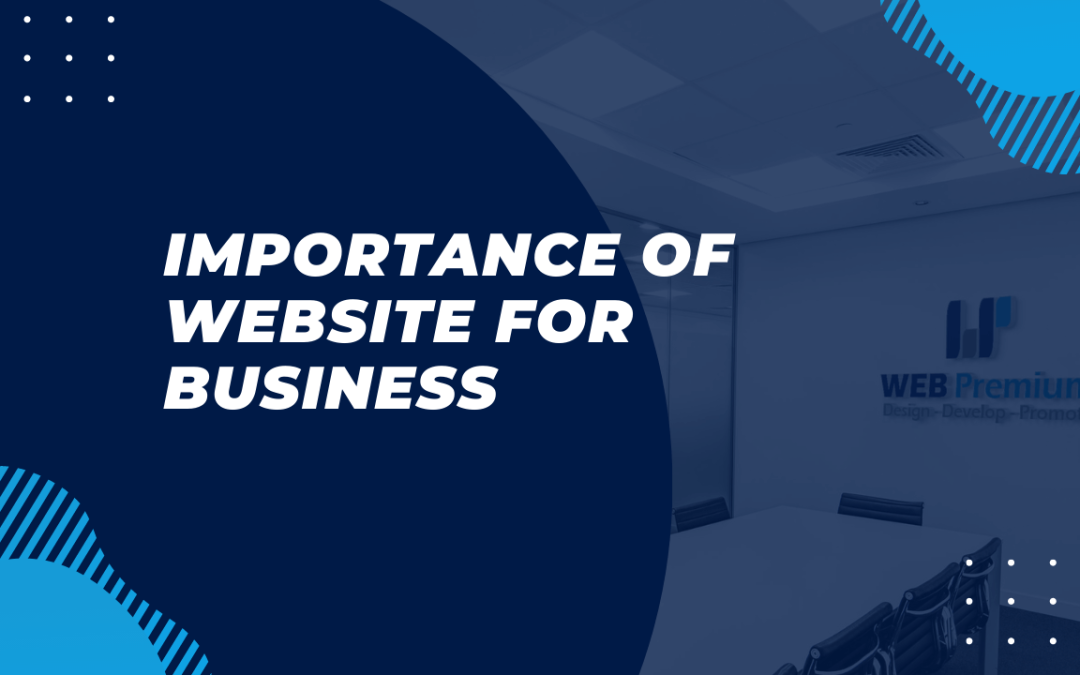 The importance of website for businesses is inevitable; Its demand is constantly rising especially in the post-pandemic conditions where offline businesses have suffered drastically. There is no other solution but to opt for digital transformation well on time for the survival of the business
The world is changing with the advancement of technology, so is the business concept. It's extremely important to adapt to the new trends for the survival of the business. The sooner the better, before the market gets saturated. You can gain control as per the latest techniques and avail the facilities to be accessible through a website for your customers. This lends a fine comfort and marks a professional impression on your clients. A professionally designed website gives you better control over your business both locally and globally.
Social media is another place where you can have a web presence. But that's not 100% reliable since it could be unplugged without any prior notice by those in charge. You can integrate your social media into your website, and drive all their members to your site. It best to do so because you have the authority of what goes on your site, without having to be disrupted, unexpectedly.
Do you have a Business and not a Website? That has been a debate whether you need one for the past many years. But in recent times it has been one of the most in-demand features one could ask for the betterment of the Business.
Here are the 10 Reasons to determine the importance of website for business, especially in the post-2020 conditions
Why is a Website Important? It Saves you Money in the long term
A professionally designed website comprises of descriptive and interactive media content. The content consists of text, imagery, videos, etc. All these intuitive data go under one website, without having to pay for any additional or monthly charges, unlike traditional billboards. It's on 24×7 provided that the domain and hosting expense is paid.
A well-organized Ad campaign directs you to high-quality traffic. This valuable Return on Investment is another reason to justify the productivity of a website
Why is a Website Important for Business? A Website Saves you Time
Another Reason to show the importance of website for business is that its saves you a great deal of time in conveying your message to your audience. The value of time is inevitable. As a matter of fact, Time is money. The more user-friendly the website the more time saving it will be. Customers won't feel hesitant to visit.
Secondly, providing useful information that's easily accessible can save a great deal of time that would have been spent by communicating that particular info, again and again to your prospects. One of the effective ways to save time is by covering all the basic info in posting ''frequently asked questions'' supported by their answers. It's a one-time effort and its link could be mailed to whoever had such sort of questions. It could be presented in various formats, depends on the nature of the required content 
Why are Websites Important? They Educate Your Customers
Having a Website is immensely important as it spreads the right amount of awareness about your business among your customers. Before you expect your customer to purchase any of your products or service it's important, they get familiar with what you are offering. In this era, A website serves as your online brochure or magazine which you can easily update anytime. You can introduce your latest services and product to your customers efficiently. And in case if any mistakes occur in the content, it can be fixed in a matter of no time, unlike print materials
What's the importance of website for business in 2021? Targets a Wider Audience
Another great reason to show the importance of  website for business is that it helps you cater a broader audience in terms of conversions. According to a recent survey by wearesocial, in 2019 more than 4 billion internet users all across the globe. And this number will continue to grow. This shows the potential of the internet and how you can use it to your advantage. You can go global with your website and target an even wider audience as your customers. The majority of people are looking forward to shopping online. E-commerce has matured into a billion-dollar industry and is becoming a hot platform for trade
Why is it important to have a Website for your Potential Business? Social Syndrome
One of the great aspects to highlight the importance of website for business is that it also adds up to mark a lasting impression among your business acquaintances. Knowing that you know your business is not sufficient. Let the world know that you actually mean business and you are serious about it. Getting reviews on social forums and testimonials on your website can fairly help in building trust and recognition. One of the biggest tragedies in this world is having a talent and keeping it limited to yourself. So, let your happy clients recommend your quality work and get recognized by the world 
Another major importance of website for business also refers to the social presence aspect. It is immensely important to have a robust social presence but still you cannot wholey and solely rely on the existence of their validation. You never know when your account can be taken down especially when it comes to social media platforms as well as social bookmarking platforms. Therefore, it is highly recommended to have your own web presence as per your preferences, so that you are in control of your business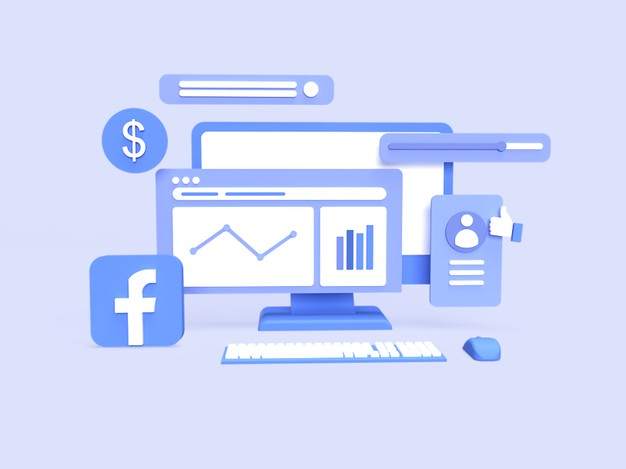 Why is Website Important for the Promotion of your Business? A Website Gives You Credibility
The advancement of technology has taken the business to another level. Your customers expect your business to have a virtual space; your website, just as much as they expect you to have physical space; your office. According to a survey, more than 30% of people think a website improves credibility. Credibility builds trust and trust attracts customers and investments. Having a website is not a matter of extravagance but it implies how accessible and clear you are in your business
What's the need for a Website? It's how people determine your legitimacy and potential.
Another great reason to cover the importance of website for business is that it lends you credibility in your line of Business. A website is often the first thing new customers see in your business, especially when they find out about your business online. You have those first few seconds to mark a lasting impression on your visitors. That's how your clients will perceive your business. Professional website design can be your best marketing tool, while an outdated website could be dismal. A website is a sort of your artwork, based on which most of your clients may decide whether to avail you the business opportunity. 
What's the importance of a Website for business? Your business never sleeps
An important part which we all have to deal with is the uncertain situations we witnessed in 2020 in the shape of the pandemic. It's important to cope up with the scenario in the best way possible. That's only possible with the right amount of preparation for adverse situations. The major factor of such occasional limitations of offline businesses could be dealt with nicely with having an online presence in the shape of a professional website.
A professionally designed website could be your best employee or virtual office, that would never take a day off. You have your portfolio accessible 24*7*365 to your customers through your website. It makes you and your clients' life a lot easier, as they can have a check at your products and services from their home desk. All this convenience adds up to the confidence of the visitors for becoming your potential customers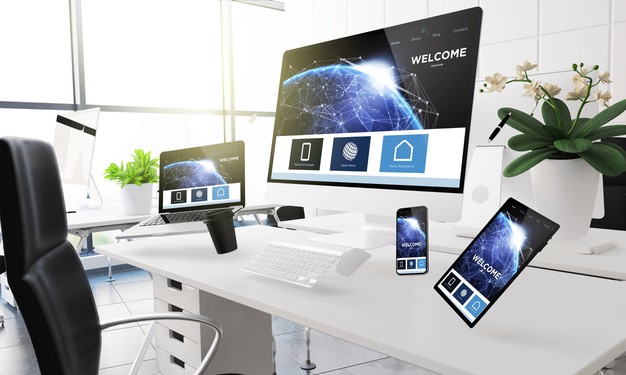 Why is there so much Need of a Website? A Website Can Help Grow a List of Prospects
Website is the smart replacement of traditional newspaper, magazine, catalog, etc. a good intuitive website could attract the fanbase of these conventional infographic media. It will constantly attract traffic; depend on the quality of content you provide. As visitors land on your site, you can ask for a sign up (with their email addresses) to access further information they are interested in. Hence, you can efficiently collect their emails and can pitch your offers via email in the future.
Why does your Online Business Need a Website? Many of Your Competitors Already Have Websites
The difference between you and your competition is the quality of the business. you can outdo your competition only through your smart decisions. That's achievable by being technologically sound. Your competition could be wining customers if they have opted for their online presence, precisely by a professional website. You either have to be the best or be the first in order to conquer your line of Business. Make sure digital presence poses a win-win impression that guarantees that their investment is not going in vain
Do you Need a Website:
It's a common notion that people normally intend to do business with those with whom they are familiar or with whom they can trust. In this modern age it's compulsory for almost every business to have a website, until and unless you have a very good reason to not have one. If you have a potential business it's more likely you are expected for a well-designed website, that truly represents your business.
A website can be proved to be a great marketing tool for promoting and maintaining your business. Online presence is very crucial for attracting investments, if your business isn't found online, consider losing a great market share otherwise.  A professionally design responsive website can reciprocate an impressive image towards your clients whether they are visiting from a desktop or handheld device.
Your Website could not only be your best marketing tool but a great source of lead generation. Your Website designed well could keep converting your website visitors into leads and sales. It can be your best online asset in the long term. If you need any help in attaining this great service, learn more or feel free to ask for a free consultation anytime at your convenience.