Web Design Packages - Overview
SSL Implementation
Security is a key feature on the web. Not only is it a necessity for businesses, but it is also important for their customers. It's important to get a SSL certificate so your users know that your website is safe. If a user has a secure connection then they can feel confident that their private information will not be leaked. There are a few benefits of SSL certificates. First, they protect your users from imposters and scammers. Second, they show your potential customers that you care about your online presence. Third, they help increase the traffic flow to your website.
Static Header
Every website, whether it's a blog, an online shop or a portfolio, needs a header image. Static headers can play a big role in defining the identity and look and feel of a website, but they can also be a nice way to put your own personal stamp on the page, or add in a personal touch. A static header is a graphic that is put on every page of a website. A simplistic static header can also help optimize load time, allowing your site to load faster.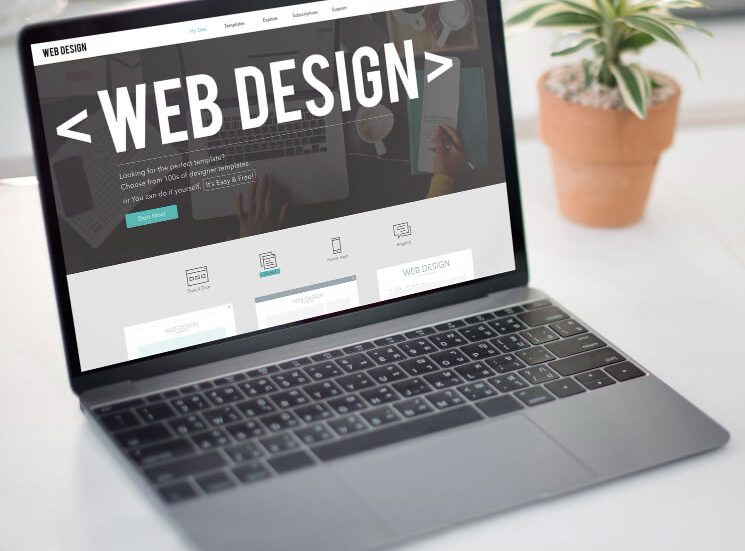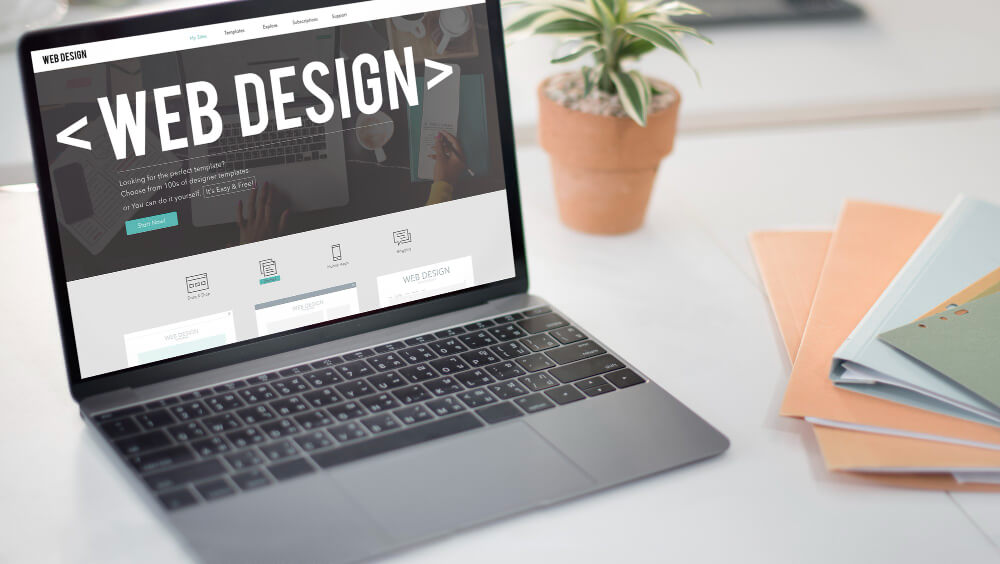 Image Gallery
Image Gallery is a great way to showcase your work and make it easy to navigate. You can add a slideshow or even just images in a grid. There are many ways to display your images.
Slideshow – You can add images in a slideshow format. In the slideshow, you can add a caption and you can add images.

Image Grid – You can add images in a grid.

Lightbox – You can add an image, who click on the image displayed in a pop-up.

Masonry – You can add an images displayed in their original dimensions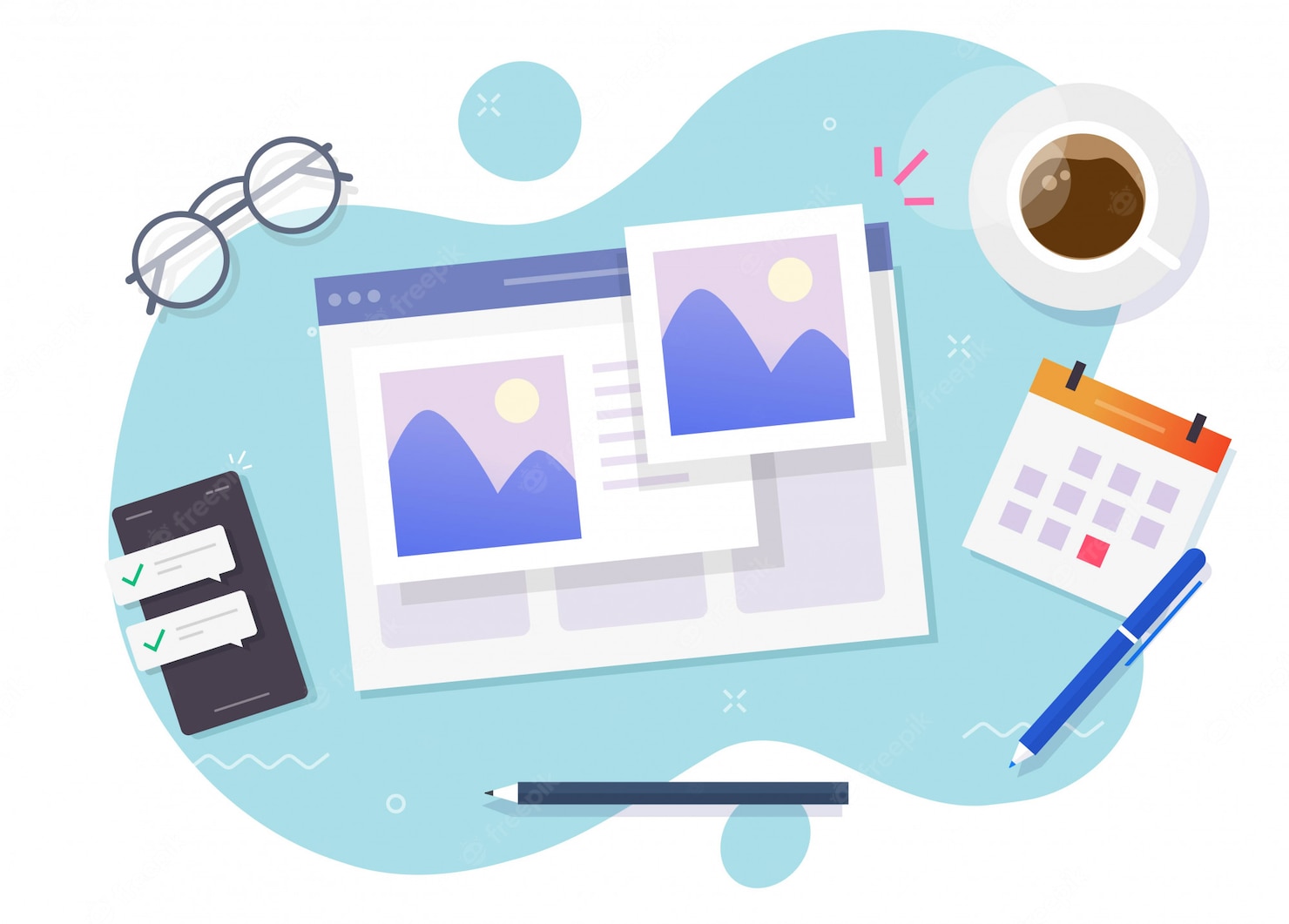 Client Testimonials
Sometimes, it's hard to convince people that your product is worth their investment. It's easy to get carried away with the excitement of your product and forget that people might not be as enthusiastic. That's why it's important to have a showcase of client testimonials! When people are browsing your product, they can see how your product has impacted other people's lives. It can be the thing that finally convinces hesitant customers to buy your product!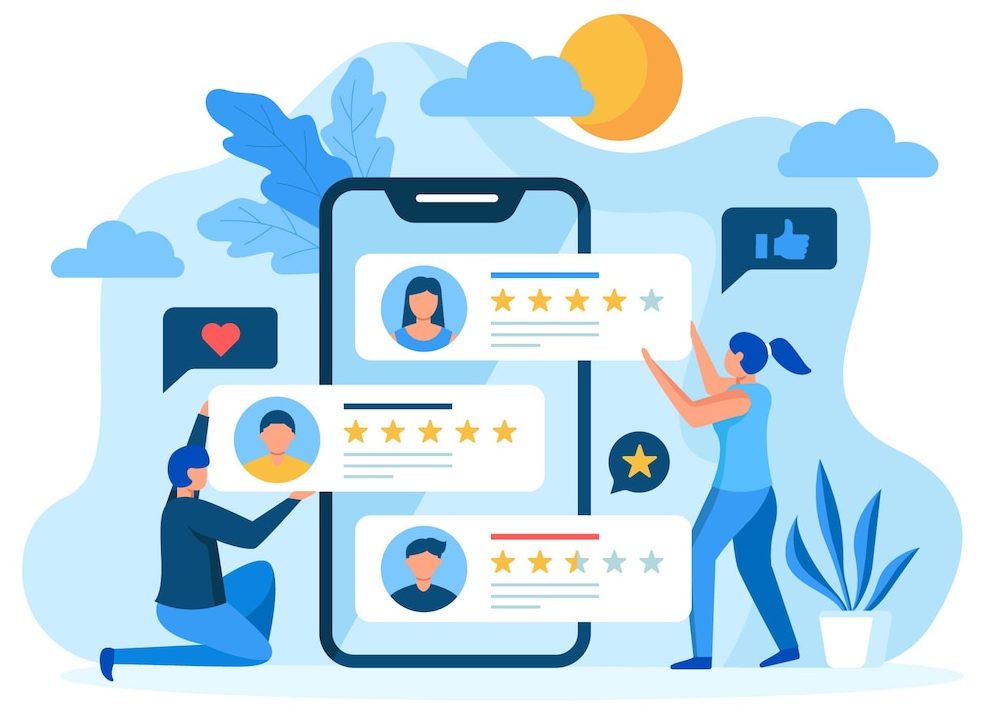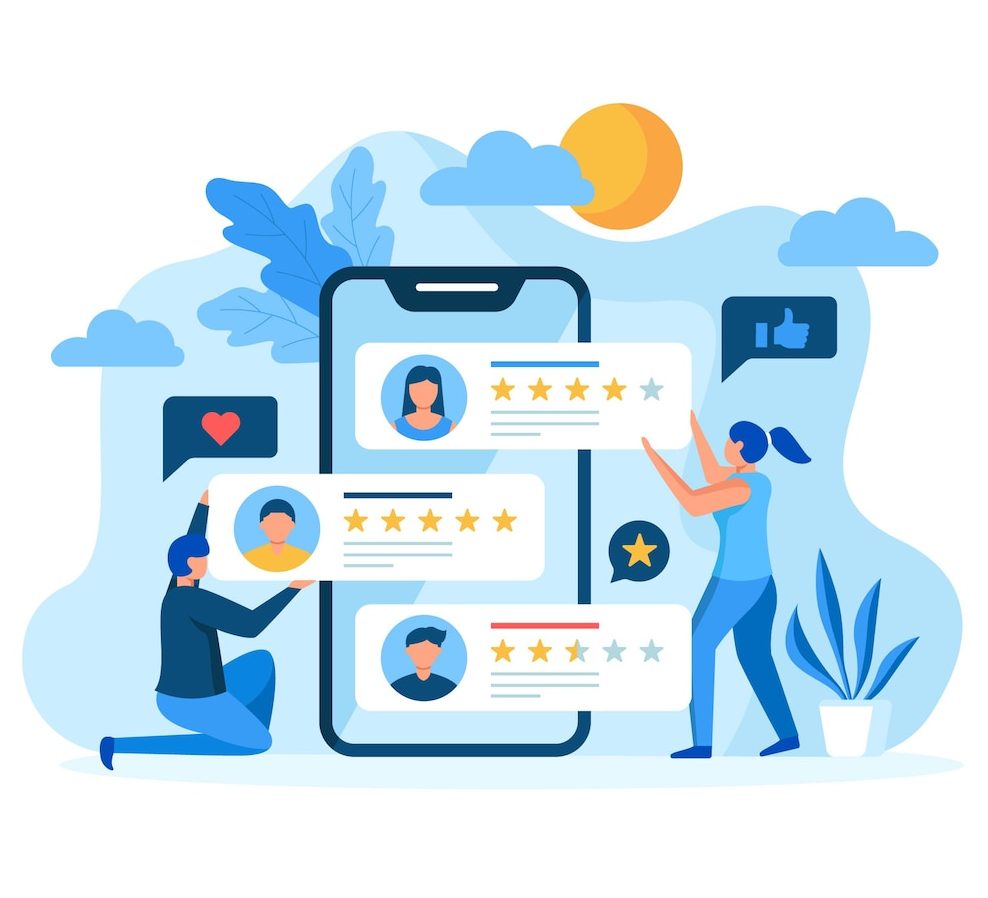 Logo Showcase
Logo Showcase section is very important in any website, it is a part of the homepage which is used to display your recent and featured logos, that you have designed for your clients. You can also use this section as per your own requirement to show your affiliation, registration or licensing with certain organizations.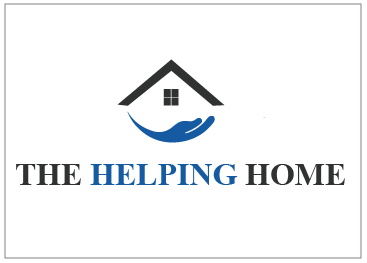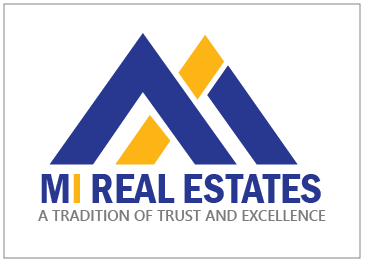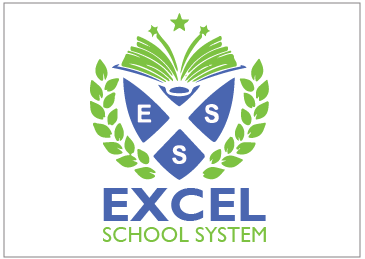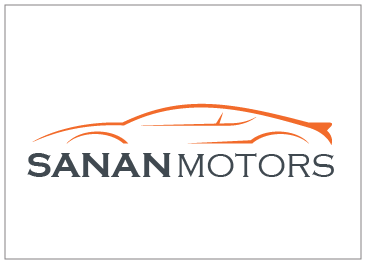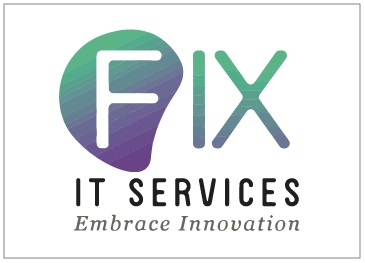 Social Media Linking
Your website isn't complete without social media links! If a website is missing out on social media links, it's denying its users the opportunity to share the website to their friends and family online. This can limit the potential exposure a website will receive. In order to include social media links, you need to include icons. These are all located online and are small images, typically in the upper right hand corner of the webpage. This will ensure that your webpage is a go-to spot for people to visit on the internet!
Business Email
Business emails are not just simple email. It has to look formal and professional in order to be taken seriously, especially for businesses that are targeted at the public. Without a proper business email, you might as well not even have a business. People are more prone to buy from companies that appear to be credible, and having a proper business email will give you credibility. A proper business email should also be backed up with a professional business email address. The more professional your business email looks, the more professional your business will appear.
If you want to grow your business, then you must have an email address that makes your business seem legitimate and enduring. Having a professional email is important to the success of your business.
Client Portfolio
The Client Portfolio page is a page where you can show your best works. It is very important to show your work through this page. The first step to create this page is to add the "Client Portfolio" page module in the left navigation menu. In that page, add a list of all the clients you have worked with and then add the client details by adding an "Entry" page module. This will be the main content of your page. You can add different modules that will show the work you have done for that client. There are many different modules that you can use like "Portfolio", "Team" and "Client case study". The result should be similar to the sample.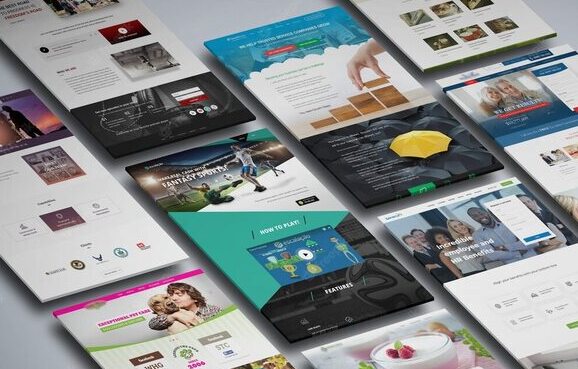 Animated Header
The header is the part of the site that a user watches change as they scroll down the page. There is a huge range of different types of header, but they all have the same thing in common they all need to be eye catching and easy to read at the same time. Here are some tips to making the perfect header!
The animated header is what makes the website pop. It makes the website look more fun and lively. This includes animations and interactive elements that the user can click on. So, the user is in complete control of what happens on the page.
This is what Animated Header can do to bring users to your site. You see it's only a animation, but a catchy one! It can be customized in the way you want! You can select the color and the shape of the header you want!
Content Writing
Web content writing is one of the most important elements of a website. It is what the visitors see and read before they come in contact with the product. It is an vital part of search engine optimization as well. It establishes the ground rules for the rest of the site that visitors can see. The content must be up to par with the rest of the site.
If you're looking for quality content writing, then you've come to the right place! We specialize in creating engaging content that grabs peoples' attention and holds it for the entire article. Our writers have experience in writing for blogs, websites, and various other mediums. The content writing services in Web Premium are designed in a way to provide the well-written and researched content for the clients. 
We make sure all of our content is 100% unique and original before publishing it to the website, so you don't have to worry about plagiarism. The content writers in Web Premium are accomplished SEO writers, so we know how to write in a way that will help you get more traffic and conversions. The content our writers create is practically guaranteed to make a splash on any platform.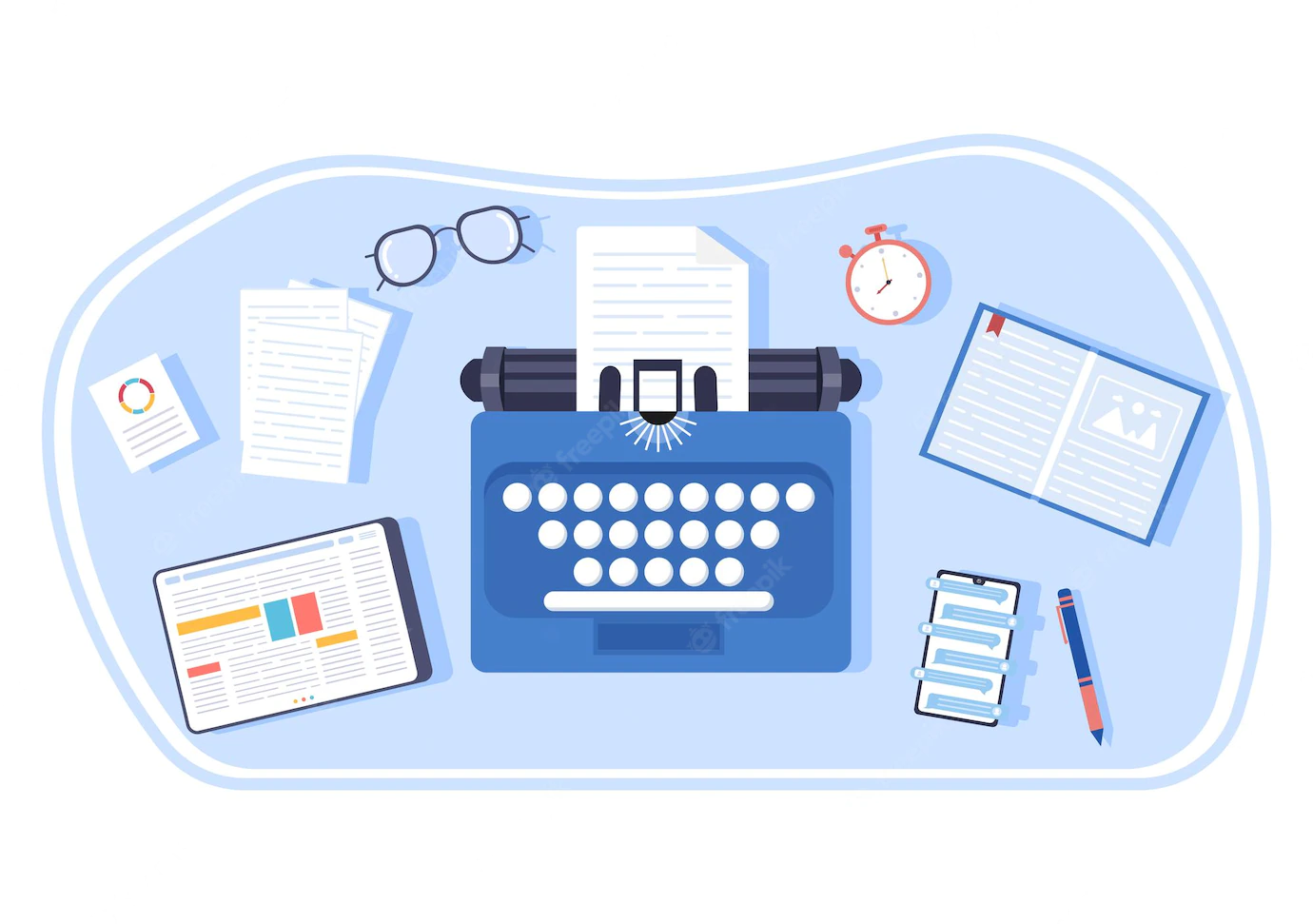 Files Downloadability
As a user, you can download files in different formats such as PDF or a word document, on the website. Files downloadability is the process of providing a user with a batch of files that are able to be downloaded as a whole. It is beneficial for availing any file available for user access for user convenience.
This is possible by defining a download button in your website in a certain section and linking your desired file in order to be downloaded.
Event Calendar
Some of the most important aspects of a website are the events on the event calendar. A website's events are very eye-catching and can bring in a lot of traffic and can even help with conversions. If a website is lacking in events, then it's a good idea to add some in. A calendar can be a very helpful tool for a website and it can also be a very fun tool! It's important to keep an event calendar in a website because of its usefulness and how helpful it is for the website.
Parallax Effect
The parallax effect is a popular phenomenon that's been propagated by the rise of flat design. When scrolling down a website, images or other materials will appear to move on top of the background image. This makes the website more dynamic and engaging and gives a sense of depth. The parallax effect is easy to implement, you only need to add a few lines of HTML code to your website and you're ready to go! Make your website more interesting with the parallax effect and viewers are more likely to come back for more!
Parallax Effect
Your content goes up
The image stays fixed
Animated Transition
Animated effects are one of the most exciting features that you can add to your website. These features can help make your website stand out from competitors and get more attention from potential customers. An animated transition effect can be used to help people navigate through the website easier.
Animated transitions are the new cool thing on the web. It's not any secret that these kinds of animations can attract users to your website. By using different types of animation to the web page, you can create visually appealing and high-end-looking experiences. It can be used to represent different sections of the site or to break up a page into multiple sections. It's possible to animate the whole page or a small section of the page. 
Google Analytics
Tracking how many visitors come to your site is important. This allows you to see what's working and what's not working when it comes to SEO, Advertisements and other marketing strategies. Google analytics is a free service you can use in order to track all of your site's data. It's a powerful tool that you can use for tracking how many people visit your site, where they come from, what search terms they use, what pages they land on and much, much more. .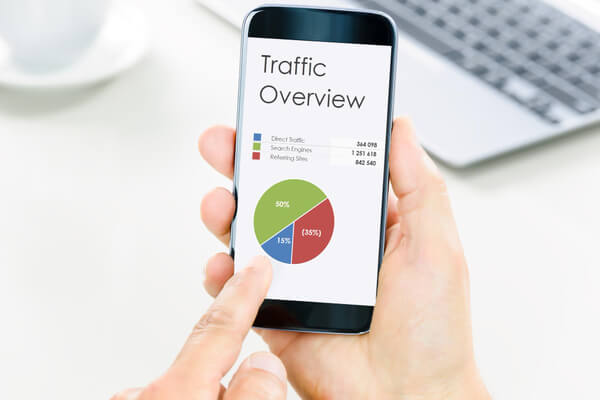 Google Search Console
Google Search Console, previously known as Google Webmasters Tool, has been a great help for businesses that want to be discovered on Google search engine. It's used to track the website's performance and get traffic report of the website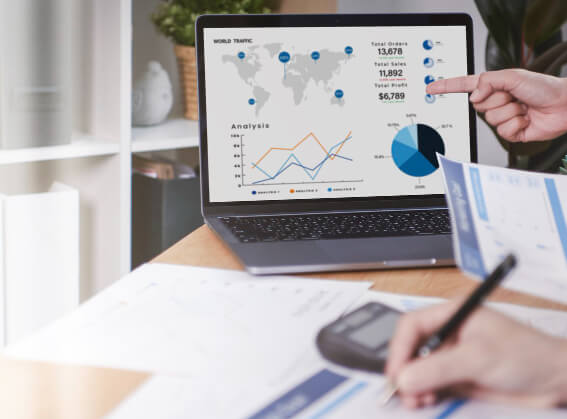 Google My Business
Google My Business is an amazing platform to connect with customers from all over the world.  It is a free service that allows you to create and manage a local listing for your business on Google. It can be used to create a page and add business information as well as respond to reviews and manage a local ad campaign. 
Make sure you have your logo, business description, and all of your business hours! If you don't have any hours associated, make sure you add in your exact hours so that customers can get a hold of you at the right time! You can also see the other businesses around you and get reviews from other customers to see if they had a pleasant experience with your company.
Google Maps Integration
Google Maps Integration is a great addition to any site that needs directions to your locations.
Having a map that shows your location on your website is super helpful. It help your customers get direction to your business. Make it easy for your customers to use Google Maps by integrating the Google Maps into your website. Here is a Google Maps integration example. When your customers click on the Google Maps button, the API will generate a script that will pull in the Google Maps API with your contact information. This is a great way to show off your business as well!
Appointment Booking
Appointment booking solution is a module of a website, which is designed to provide an online service booking facility to a business. This service helps businesses to make appointments and to book services, products and facilities. It is used in industries where booking facilities are essential. Online Appointment Booking can a valuable tool for businesses to connect with potential clients or customers.
It has been proven that the companies which offer such solution can get more clients and, subsequently, more profit. That is why many companies offer this solution in their websites.
However, the most important aspects are how professional this solution can be and how easy and comfortable it is to manage.
Questionnaire Form
Questionnaire form is a type of questionnaire which provides the user the ease of giving their opinion about the product or service by filling in a form. It is very helpful for the companies to get the feedback from their customers. And it is easy and convenient for the users to give feedback in the form of questionnaire. Questionnaire form has some unique features, each of which is very helpful for the customers and the companies.
Filterable Portfolio
You've worked hard on your projects. Now is the time to show them off! Feel free to showcase your best work on a filterable portfolio. It's important to sit down and plan out your portfolio before you start it. Make sure you have an attractive, well-designed portfolio. In filterable portfolio is the advance way of presenting your portfolio that can be further divided into multiple portion by means of multiple tabs, so as to filter your variety of projects or items to be showcased
Social Media Integration
Social media has played a key role in the success of marketing and business. According to experts, it is one of the highest return investments. There's no better way to increase your reach to your target audience. There are a wide range of ways to integrate social media with your marketing and business. Here are the ways you can do it. First, you can integrate social media on your website. Second, you can integrate social media on your marketing materials. Third, you can hold contests and giveaways. There are a variety of other ways to integrate social media and marketing, but these are the most popular.
Before-After Slider
Before and after photos are great examples of the change your product or service can make to someone. If you're selling a weight loss supplement, you could compare your before and after photos. Or if you're offering dental services you can give your customers an idea of how would a case look after your treatment as compared to its previous look. Its an easy way to convince your visitors to show how much better your customers look after taking your treatment!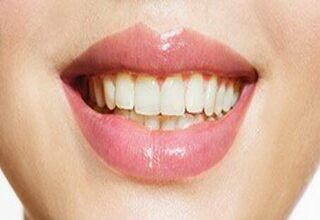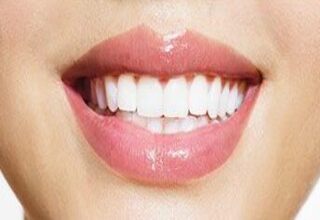 Multi-lingual Option
Today many business organizations face a unique challenge of communicating to their customers in the language of their choice. This allows them to offer their customers a greater deal of customization in their communication. The organizations are also interested in having the option of communication in the majority of the languages spoken in their localities in an attempt to facilitate international trade as well as customers from different parts of the world.
Technological advances have made it easier than ever for people to have access to communication with people from all over the world. For customers with limited English skills, this option allows them to translate your website into their native language which you have included on your website! This is essential for people who want to expand to international markets but don't want to pay for translators or rely on auto translations
Ad Speed Optimisation
These days, speed is an important factor of success for a website. Google, being the search engine that captures a whopping 90% of search share, is aware of it and they will rank a website higher if it is loading fast. The user experience also gets better, since there won't be any annoying loading times. Slow Speed is the biggest pain for the user experience. The faster the website, the more likely it is that users will stick around. 
Ad Speed Optimisation
These days, speed is an important factor of success for a website. Google, being the search engine that captures a whopping 90% of search share, is aware of it and they will rank a website higher if it is loading fast. The user experience also gets better, since there won't be any annoying loading times. Slow Speed is the biggest pain for the user experience. The faster the website, the more likely it is that users will stick around. 
Site Security: Advanced
As the owner of your business website, you should be aware of all the logins and passwords to your website that you have created and to those you have given access to and make sure they are secured enough. If you are a business owner who keeps a lot of information online, site security is vital. The better the security of your website, the better the chances that people will trust your company. Your website needs to be regularly updated with information that is relevant to your product or service. You should consider the best way to do this and how often it should be updated. 
BRAND IDENTITY DESIGN
Dynamic QR
Dynamic QR codes are an excellent way to captivate a user's attention. They're also a great way to bring your content to a greater audience. They're similar to static QR codes; the difference is that you can put just about anything behind the black squares even after they are printed, with trackablity! With that you can track the date & time, geographical location, operative system, and the type of device it was scanned from
It's a very effective way to advertise special offers, discounts, coupons, and anything else you can think of. It's a very useful tool because it can be used in a lot of different places with real time reporting. For instance, it can be placed on a business card, on a flier, or even on your desk. Your print material will not be just a paper or card but your reporting tool!
Business Logo
t's important to have a business logo. The logo helps to identify your business, it helps to differentiate your business from your competitors, and it helps to provoke trust in your customers. 
Business Card
Your business card should be simple, clean, and easy to read. We make sure the card doesn't have too many words or images – people don't want to try and figure out what your card means! Also, we make sure it's consistent with the rest of your branding. You want your card to be memorable, and making a good first impression is a large part of that. We put our utmost effort to create a business card that will be sure to please both you and your customers.
Invoice
An invoice is a document that is used to detail a business transaction. It can be generated in two ways: one is for when a sale is made between two companies, and the other is when an employee is paid for their work. This can also be known as a bill or official business notice. The invoice includes the following elements: a header, rows of information and a footer. The header includes information such as the name of the business, the date, a unique reference number and who the invoice is addressed to. Each row contains the product or service being sold, quantity, the unit price, discounts and total. The footer contains the contact details of the business such as the business name, address, phone number and email address.
Envelope
After months of planning and collecting resources, your business is ready to launch. But what if you need to mail a letter or any document out to another location? Thats where envelopes comes into play. Envelopes are used to send letter or any document to your business circle. In the past, people would seal letters in envelopes made of wax or string and send them to other people. Today, envelopes have been completely redesigned to be made out of paper. However, they do the same exact thing that they did ages ago
The reason this method is most effective is because you get to be more personal with the reader. Since it's likely they are going to rip open the envelope to read the letter, they'll be more likely to pay attention to what you have to say. Since they need the envelope anyway, they'll be more likely to look at your address, so you can ensure you're sending it to the right person.
Know what you are paying for
Your Websites are intelligently crafted with all the required ingredients based on your business need. However, you can claim any of the above-mentioned features, as per the package you have applied for.
Let Us help You Grow your Business, Digitally. If  You still have got any unanswered Question. We 'll be pleased to Help

We are Digital Business Consultancy that foster fresh Startups or matured Businesses in terms of Branding, Web designing and Digital Marketing.
Your creative One-Stop-Shop.